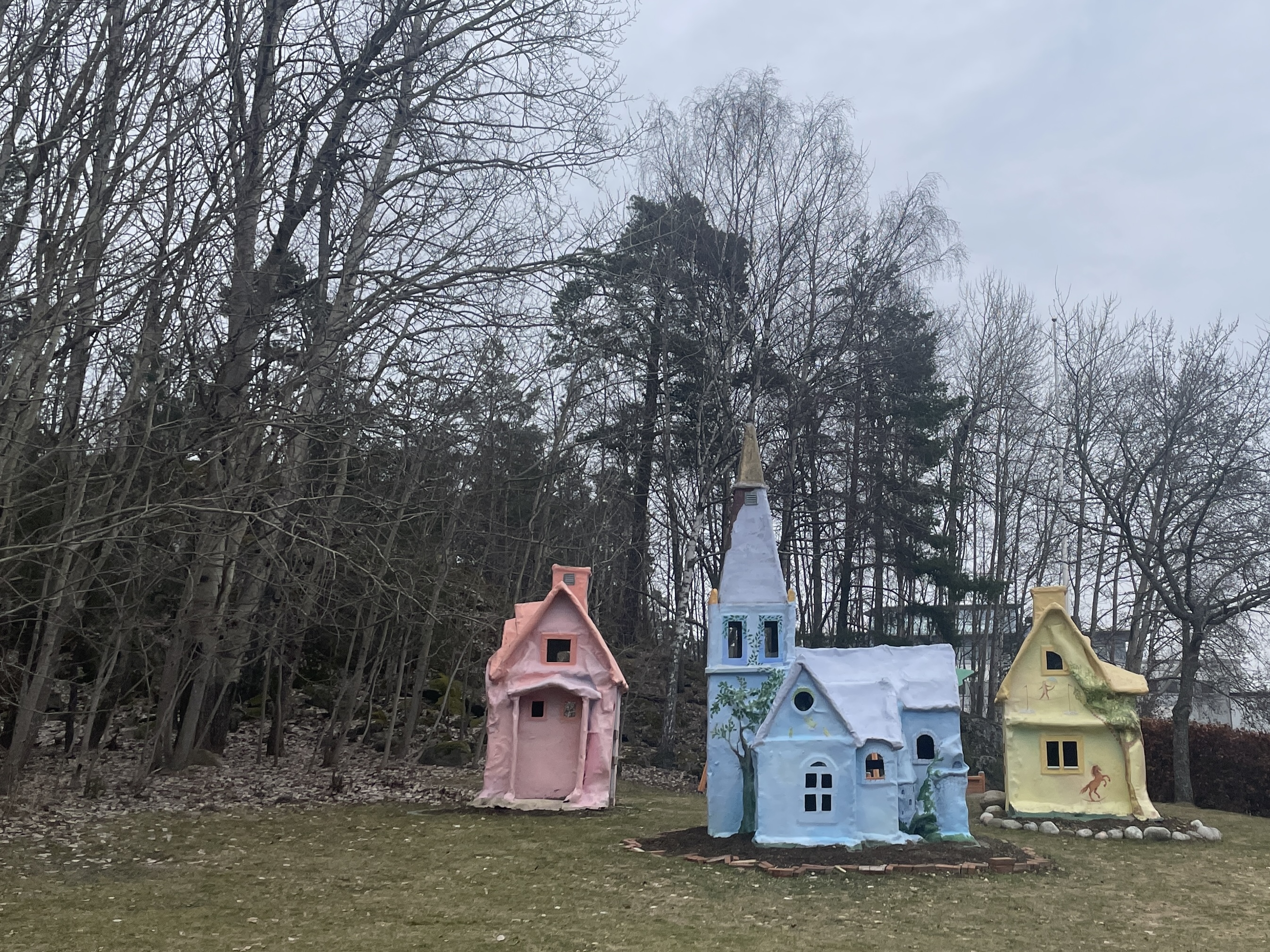 Game and I

Anna Lesiczka
9th March 2023



Game and I

When we were talking on the phone last time, my grandma told me that she tried to teach her neighbor how to play Rummikub. Unfortunately, the neighbor wasn't enthusiastic enough. She told me "Maria was not interested to understand where she made a mistake, she was not inquisitive, she didn't want to learn the rules".

People often accuse me that I don't like games, but I am not sure if it's true. What I don't like for sure, are the rules. It just quickly becomes boring. Unfortunately, sometimes I feel like everything I do is a game, although I don't always want to play.

My family members play a lot of Rummikub. They have done it at least once a week for over three years. I get bored after three rounds but they can continue for hours. Usually, when they start playing I get upset because I would rather talk. Whenever I am at a party and someone brings a board game, my first thought is always "no". Sometimes it is great and I have a lot of fun, but for me it's just entertainment in the category of replacements.

Games are made up but people can get competitive and become upset because of their misfortune for real. As a child I used to fight as well. Now I play my own game and I set up the rules which I can change anytime. There is no winner. Sometimes I have a moral issue coming from doubts if I am using people. But I haven't noticed any harm that ever happened to anyone because of this. When I look around I can see that everybody plays something.

As a child, I had three favorite computer activities. Number one was playing The Sims, number two was GTA Vice City and number three was some version of Pokemon where you can freely walk, collect Pokemons, and enter houses. This is what I remember from this game because this is what I was doing. My brother and cousin were getting angry that I was only wasting my time - I never fought, I never scored any points to go to the upper level.

I spent hours playing GTA and I have never accomplished any mission. All I was interested in was driving around Vice City in my car.

Once I went to a football game with my ex-housemate and his best friend. Since I was hearing a lot of their conversations about it as they were having them in my kitchen, I decided that I also want to go. I had a fully completed outfit of a Legia Warszawa fan and I was shouting and singing together with all the people. But what I remember the most is how terrible I felt later. For me, it was only a new experience for one evening but for some of them, it was one of the most important things in life. I was wearing Warsaw's colors, I lived there and loved the city but still, I never truly cared who wins that game.

I immediately get bored looking at the sport. I can't force myself to choose any side. Therefore I avoid it because it awakens a strange feeling of non-belonging. Anyway, I went to another football game. This time it happened in Stalowa Wola on a late summer afternoon. We had a family celebration during which my cousins were going to see a football match. During my childhood, they were often going there, but nobody ever wanted to take me. I needed to close this figure. All I remember from the game is my cousin who ditched us to sit with his friends and the pizza we ate when it was over.

Some families are into sports and games, mine is just not. So I guess I never learned it at home. We have never watched any sport, and we barely played any board games. We never went skiing or on any other sports excursions. My parents never encouraged me or my brother to do any sports activities. Only my cousins were once trying to persuade me to train in basketball because they were doing it and I was quite tall as a child. I trained a bit in their attic but my career thankfully never started.

Physical Education was my least favourite subject at school. Luckily I was rewarded with a nice group of girls who always wanted to do a "strike". It means that we were not changing from our school outfits to the training ones. By answering the teacher's question "what's going on?" we were saying - "It's a strike".

There was also another version of the strike when everything the teacher said, we were doing the opposite way. The biggest fun was the game because we never played to win. We were only sabotaging each other's teams. Every year our PE teachers were surprisingly leaving the job so we had an opportunity to test different methods of the "strike" on different people. Although I don't remember what we were striking against.

During the summer holiday children in my neighborhood played paper chase. The game consists of one group escaping and leaving traces on the way, and the other one catching them. Once I decided to play against my group. I was drawing false arrows and hiding the real ones when we were chasing the others. Because of my sabotage, we lost. This is the only paper chase game I remember so well. I was playing by my own rules and in the end, I succeeded. Everybody in my group was a few years older, and I felt proud.