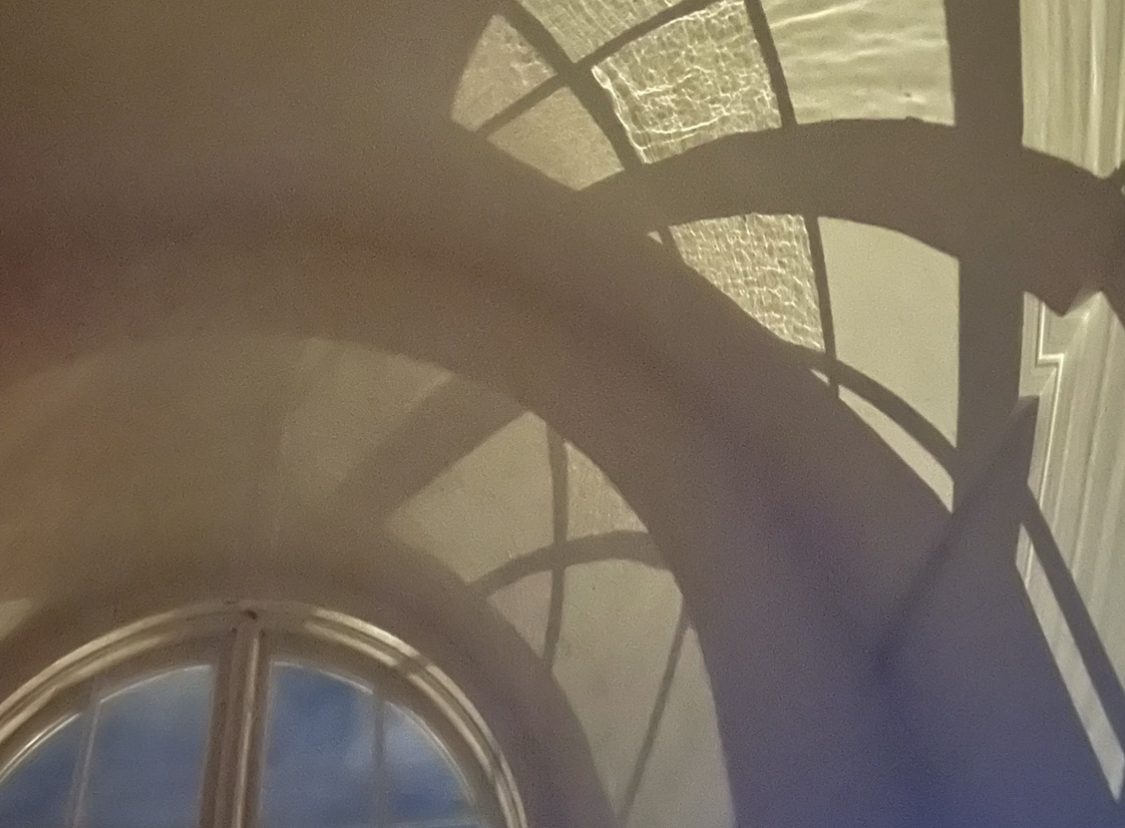 "Sleep and I"


Anna Lesiczka
27th October 2022



In the fall of 2020, I received 31 letters and I still remember some lines that people wrote. But there is only one fragment I recall almost every day. It came from my friend's mom. She wrote about her morning routine and her misery when she has to get up from bed, and day by day prepare herself for leaving the house. She said that she wants to howl in despair when she stands in front of the mirror washing her face.

She is a very energetic person and loves her job. I can imagine her being in a horrible mood when it comes to the morning toilet. In the same way, I can imagine everybody. It's the feeling that this process will never end. Until the day you die, you have to brush your teeth, choose the clothes and put them on. She said that she does it for people, to not make them suffer in any way when they happen to meet her during the day. She shows them respect with her tidy look.

I do the same thing. I never leave the house without a shower, or with dirty hair. But every morning, just like her I want to howl in despair. Her letter gives me support by assuring me that I am not the only one having a hard time during tragic morning situations. Millions feel similar when they have to smell the face wash and taste the toothpaste all over again.

In a dormitory, I shared a room with a girl. She is still my good friend. One thing that has never changed throughout the time, is her playing devilish ice queen for around an hour after waking up. She informed me about this condition early on when we started living together. She asked me to not talk to her, to not even say "good morning" because she would not respond. She would hate me and everybody else no matter what. After a moment of waking up, she would never be herself. I was always wondering why she has never intended to change this behaviour. It was like a disease, a part of the day when she definitely didn't want to be alive.

It became understandable to me and it still is. Whether I spend mornings with her or with somebody else, I learned to always be careful before people start their first routine.

Sometimes I would be on the opposite side of the morning mood. Especially after a long, vivid and detailed dream. I have an annoying urge to say it out loud to whoever is near. When I lived with my parents, my mom would say that I don't need an audience, because even though she informed me that she lost the plot or was simply not interested, I continued talking.

I learned to be more considerate but it doesn't matter that I lost my urge to say dreams out loud. In my present living situation, I suffer the most because I live with people who don't dream at all. They don't know how to react to the simplest stories from the night. Once I dreamt about my roommate saying that she doesn't like rice while we were walking together on a path between big piles of white cooked rice. It was the first time that I dreamt about her so I decided to share it when I met her in the kitchen. They all thought that I was strange and it was an awkward moment.

Lately, I am having very entertaining nightmares (to listen to), and when I see the roommates, I have to hold in the stories, and I feel the same discomfort as when I have to hold in pee.

I need to sleep long and I like the moment when you turn off the light and close your eyes while lying in bed, waiting to fall asleep. It's perfect when you are alone in the room otherwise you can become afraid that other people would not fall asleep because of your snoring (or you would not fall asleep because they snore). It's perfect when you are not alone in the house or you can be afraid of every noise. It's perfect when there is silence.

My roommates shout in the morning when it's not necessary. They talk loudly and sometimes they accidentally shout. It's still dark outside when it happens, so I wake up and can't fall asleep. I have lived with different people, and some of them were weird, but now it's the first time when I met someone who doesn't respect sleep. I told them that I actually mind it but they seem to follow different life rules. So I learn to think that it is a punishment for all the early mornings when I was shouting my dreams to my mom in excitement, without considering my dad's sleep. I remember her silencing me with the sentence that "sleep of other people is a sacred thing".

Anyway, during the day I still wait for the moment when I am already in bed. The promise of it makes me keep going. One billboard I remember from the time I lived in Warsaw is an advertisement for a mattress company. I don't remember the image and I couldn't google it so I hope I didn't make it up. Anyway, the shown text said, "I am waiting for you - your mattress". It was huge and placed in the middle of a big road crossing. I loved it and while looking at it I didn't remember at all that after sleep is over, the morning toilet awaits, and together with it - the howling.

My mom used to say that "without sleep, life would be unbearable". She thinks that including this activity in our timeline, it's a master-class design.